Introduction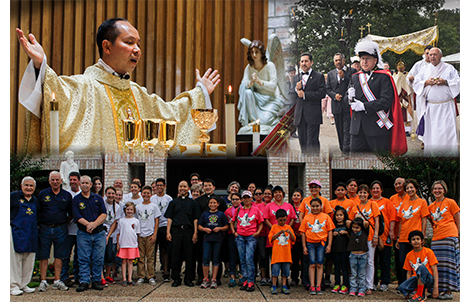 St. Matthias the Apostle Catholic Church is a Roman Catholic community that dates back to 1978.  For over thirty-seven years, our church has been ministering to the needs of our community. From our modest beginnings of celebrating Magnolia's first ever Catholic Mass in the community building behind the old city hall building, to our current campus we enjoy today, St. Matthias the Apostle is an increasingly dynamic and growing faith community comprised of nearly 1,700 households.

In 2010, a Master Plan was developed to define the use of the property acquired in 2008 and its facility requirements. In 2015, Fr. Chris formed a Building Committee to assist in updating the Master Plan to guide our near and long term plans and to define the best use of property, new buildings and use of existing facilities.  Our need for building a new church on our St. Matthias the Apostle campus was recognized in the Master Plan Survey that was conducted earlier this year and is driven by the current and continued growth in the Magnolia area, and also from an earlier church expansion evaluation.

Yet our yearning for a new worship space is not solely defined by our growing membership.  It is also defined by our desire to have an appropriate space, worthy of being called the House of God that is reflective of our community and our communal rituals and practices – a place that reminds people of what it means to be and worship as Catholics.
Introducción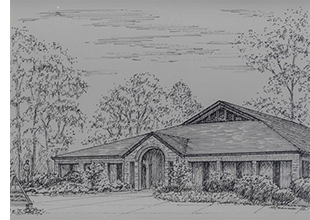 San Matías el Apóstol es una iglesia católica que fue formada en 1978. Por más de treinta años, nuestra iglesia ha venido ayudando con las necesidades de nuestra comunidad. Desde el principio cuando nuestra iglesia empezó en condiciones modestas, fue la que celebro la primera Misa católica en Magnolia, en lo que era el Palacio Municipal, hasta hoy en la localidad actual, San Matías el Apóstol se ha convertido en una comunidad de Fe dinámica que ha crecido a poco menos de 1,700 hogares.

En el año 2010, se desarrollo un plan maestro para definir como se iba a usar el terreno que se compro en el 2008, así como las necesidades de la iglesia. En el año 2015 el padre Chris formó el comité de Construcción para asistir y actualizar dicho plan maestro conforme a las necesidades próximas y futuras de nuestra comunidad y así poder dar el mejor uso a los salones existentes y determinar que estructuras nuevas se necesitaran. La necesidad de una iglesia nueva fue obvia cuando se realizo la encuesta para la actualización del plan maestro, que se condujo a principios de este año. Esta necesidad obedece al crecimiento que se está dando en el área de Magnolia y fue también la conclusión de la primera evaluación que se hizo en el 2010.

Nuestro deseo por una iglesia nueva no solo es porque hemos crecido en número de familias. Es también por el deseo de tener los espacios apropiados, dignos de la casa de Dios, pero que también reflejen nuestra comunidad, nuestros rituales y ceremonias – un lugar que le recuerde a todos lo que significa ser y rendir culto como católicos.